Inaugural Issue of UCSF Transplant News - Fall/Winter 2015 - Vol. 1 - No. 1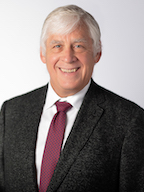 UCSF Transplant Surgery - December 07, 2015
UCSF Medical Center and UCSF Benioff Children's Hospital have launched a new publication, "Transplant News", providing "a more comprehensive approach to communicating the latest breakthroughs available to the patients and families we serve" in the words of John P. Roberts, M.D., Professor and Chief of the UCSF Division of Transplant Surgery and the Transplant Service at UCSF Medical Center. 
The inaugural issue includes the following stories:
A Passion for Quality: An Interview with 

Transplant Surgeon Ryutaro Hirose

UCSF Benioff Children's Hospital San Francisco Opens at Mission Bay

Blood Test Predicts Signs of Acute Rejection in Kidney Transplants

UCSF Is Number One in NKR Living Donor Kidney

Transplants Performed

UCSF Medical Center, CPMC Join Forces 

for 18-Patient Kidney Transplant Chain

Defying a Deadly Family Trait

Dr. Peter Stock Instrumental in Passage of Bill Lifting Research Ban on HIV Organ Transplants

National Kidney Registry Honors UCSF Transplant Service 
About the Program
As one of the largest and most respected programs in transplantation, UCSF has served as a standard
for transplant centers around the world. We have an outstanding team of faculty and staff, who are dedicated to providing the best clinical care and advancing science through research and education. As chief of the service, I am truly grateful for the life-changing work that is carried out by our team every day.